We Are Team Petsitters...
And our slogan says it all, we want to make
Your Pets Our First Priority

. Our aim is to take care of your pets in a professional and loving way, so that you can have peace of mind when you are away from home, either while on business, holiday, a quick break or in an emergency. We are a group of individuals who are

Dedicated and Specialize

in delivering a services which are of the highest standard. We will makes sure to keep you updated as well to ensure that you have the peasce of mind needed whilst you're away. One of the the benefits of making use of our service is that your pets and their

Daily Routines Will Not Be Disrupted

by moving them to a 2x2 kenneling or cattery facility, often found to be quite stressful and harmful to them. They will be able to carry on with their normal daily routines without being stressed out or feeling lonely. We strive to give your pets the best care and ensure that they are

Safe, Comfortable and Happy in Their Natural Environment.
Our Team
Michelle Moffatt - Admin Manager
Peter Moffatt - National Manager
Leoni Windell - Area Manager
Locations We Work From
Centurion - Midrand - Pretoria - Eastrand - Westrand - Northen Suburbs - Sandton - Bryanston - Roodepoort - Northcliff - Randburg - Bedfordview - Durban - Cape Town - Bloemfontein
Contact Us
Our Offices
Unit 2 Princess Business Park ,President Road, Wilropark, Roodepoort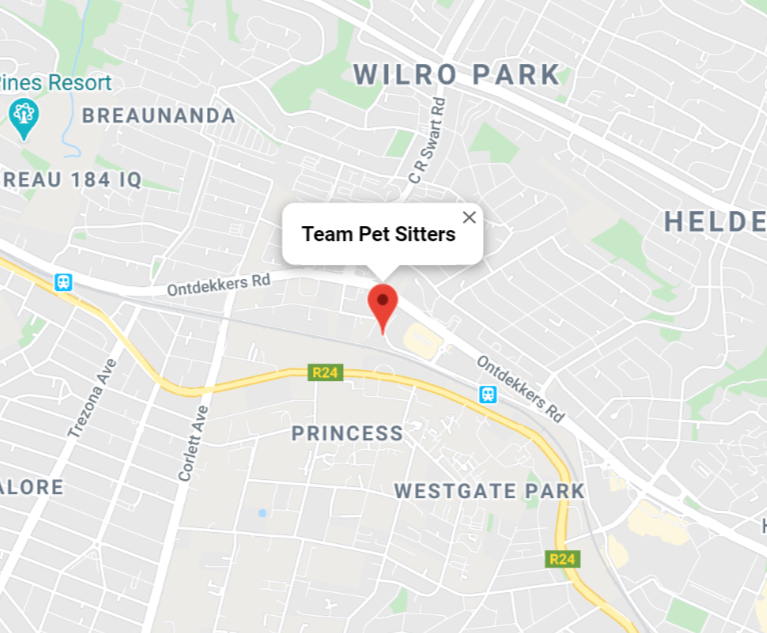 Contact Form
Fill out this form and a member of our staff will respond asap